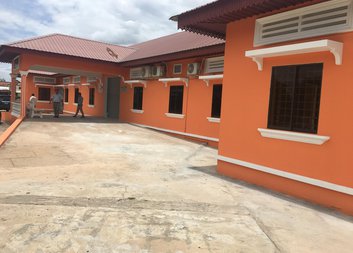 Caritas renovated and equipped a maternity ward in Cambodia, other work is ongoing
Mothers in Kampong Chnang, one of the least developed Cambodian provinces, can now use a modern maternity facility which meets the highest standards for normal as well as complicated births and the follow-up treatment of new-born babies.
The renovation and installation of equipment of the maternity and postnatal care department in the central hospital of the province started at the beginning of this year; at the beginning of August, the department was open and handed over to the Cambodian partners. Some minor renovation works are being done in two other hospitals of the province. The construction works and investments into equipment totalling almost CZK 4.5 million are part of a complex project aimed at strengthening the capacities of the Cambodian obstetrics at many levels. The project started in 2018 and is funded by the Czech Development Agency.